Check out some great song clips from Camille's back catalog!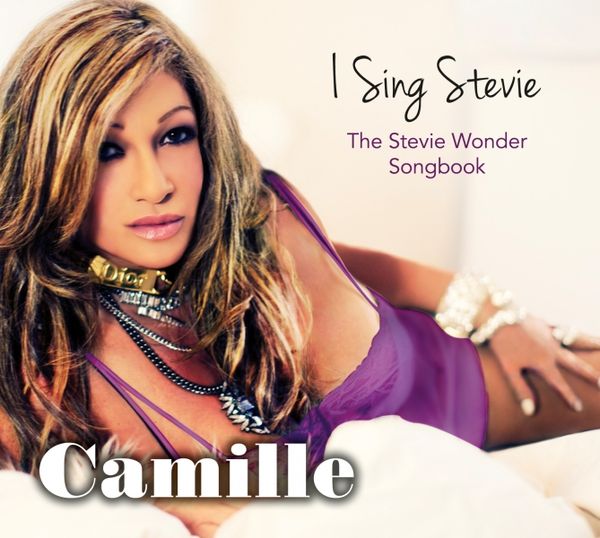 I Sing Stevie: The Stevie Wonder Songbook
Nine great Stevie Wonder songs, and one original "Can You See Her" written by Camille.
SPECIAL LIMITED EDITION CD AVAILABLE -- CLICK THIS LINK TO BUY!
INCLUDES: 16-page booklet with personal liner notes and dedications written by Camille • Complete track by track listing of song & musician credits • Photography by Sandrine Lee • 6-panel high gloss cover and booklet pocket
ALSO AVAILABLE FOR DIGITAL DOWNLOAD ON iTUNES & AMAZON
or visit Camille's FACEBOOK MUSIC STORE
CAMILLEON RECORDS PRESENTS CAMILLE "I SING STEVIE: THE STEVIE WONDER SONGBOOK"
FEATURING: WILL LEE • MITCHEL FORMAN • HORACIO "EL NEGRO" HERNANDEZ • BOBBY FRANCESCHINI • MARC QUINONES • BARRY DANIELIAN • LUIS PERDOMO • RUBEN RODRIGUEZ • OZZIE MELENDEZ • NESTOR SANCHEZ • LUCITO CARBACAS • TOM BOWES • RICK SUCHOW • DAVE ANTHONY • PETE SAWCHUK • AL QUINN
PRODUCED BY RICK SUCHOW & TOMMY UZZO ENGINEERED BY TOMMY UZZO MASTERED BY TONY GILLIS
Click to buy I Sing Stevie: The Stevie Wonder Songbook